Cleaning Services

Spend Less Time Cleaning & More Time Living
The last thing you want to do at the end of a long day is clean the kitchen. You have enough on your plate! So let us take care of the dirty work. Our dedicated team of professionals leaves your home tidy and fresh so you finally have time to relax.
Utah's Finest Cleaning Service
From the kitchen to the baseboards, we're all about attention to detail. We leave things clean and tidy so you can take time to refresh and relax.
Our service packages are designed to give you amazing results you can feel the moment you walk in.
If you need a cleaning service you don't see listed here, get in touch! We'd love to chat with you and see how we can help.
Fill out the form below to request a free quote, or call or text us at 385-269-9531 to get started.
Note: Our teams currently service most of Utah & Salt Lake Counties.
Our Services
| Essential Cleaning |
Starts at $99 + Initial Cleaning Fee
Our Essential Cleaning leaves the main areas of your home clean, tidy, and sanitized. That way you can spend less time doing damage control and more time enjoying yourself. 
This service includes your:
Kitchen
Dining Room
Bathrooms
Living Room 
You can schedule your Essential Cleaning on a weekly, bi-weekly, or monthly basis. Then rest easy knowing the most important areas are taken care of — so you can focus on the essential things in your life!
| Standard Cleaning |
Starts at $125 + Initial Cleaning Fee
Our Standard Cleaning keeps your home feeling neat and fresh.
Our Standard Cleaning includes: 
Kitchen:

 

Surfaces, outside of appliances, floors, stovetop, microwave, and trash
Dining Room:

 

Table, chairs, floors, and light fixtures
Bedrooms:

 

Vacuuming, dusting, cleaning the ceiling fan, complimentary bedsheet services
Living/Family Room:

 

Dusting, vacuuming, cleaning the ceiling fan
Bathroom:

 

Disinfecting and cleaning the tub, shower, mirror, toilet, and floors
Let us take care of your regular cleaning on a weekly, bi-weekly, or monthly basis. Then you can stop worrying about the house and start living!
| Deep Cleaning |
Starts at $200
Our Deep Cleaning focuses on clearing away deep dirt and grime around the house.
This includes: 
Cleaning soap scum and limescale off shower heads, taps, and the kitchen floor
Deep-cleaning kitchen appliances inside and out
Removing dust and grime from baseboards and doors
Cleaning out the window sills
Dusting the outside of cabinets and drawers
Complimentary bed sheet services
Then you can kick back and relax in a home that feels like new.
| Move In/Out Cleaning |
Starts at $300
When you're planning a move, give us a call. We'll take cleaning off your plate. ​
We customize this service to fit your unique moving situation.
This may include:
Cleaning and dusting baseboards
Vacuuming, sweeping, and mopping floors
Wiping out shelves and cupboards
Whether you're moving between homes, apartments, or offices, our Move-In/Out Cleaning leaves you with a clean slate.
And you don't have to worry about accidentally packing the glass cleaner!
We're happy to chat with you and find the service that best meets your needs. So whether you're looking for a one-time cleaning or ongoing maintenance, please reach out. We're here to help!
Please fill out the form below to get your free quote.
Hi there!
We're Cassie and Anofils.
We met, fell in love, and got married a few years ago. And we had plenty of adventures along the way.
Right away, we wanted to build a business we loved and brighten others' lives.
So, dusters in hand, we founded Zanmi — Utah's premium house cleaning service!
Zanmi means "friend." And that's who we are. Friends who come armed with cleaning supplies & big smiles!
We love bringing the joy of clean to your home. That way, you're free to soak in the moments that make your life meaningful.
And now, we also offer all-natural handmade candles so you can enjoy that "just-cleaned" smell any time.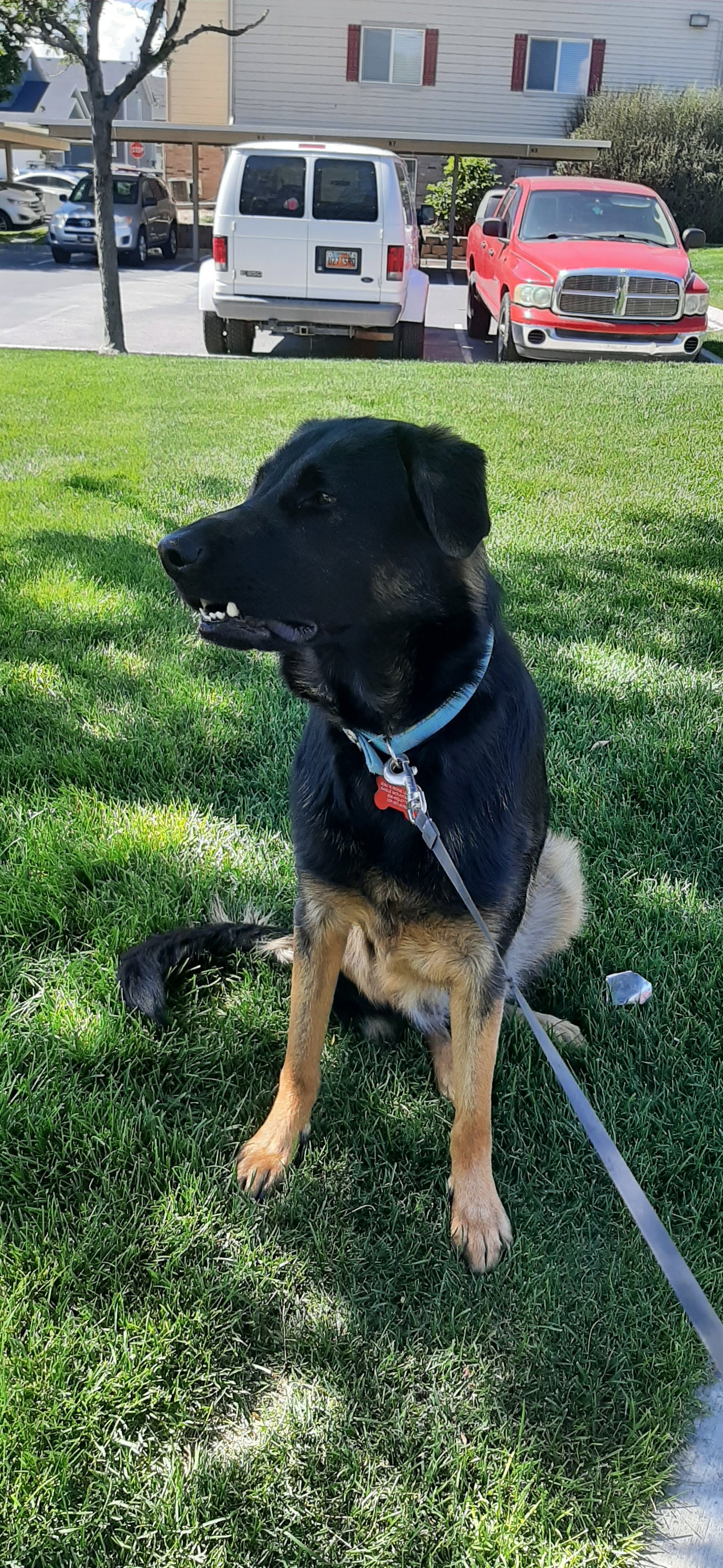 Greetings from our most important team member!
Last but not least, Zanmim says hello!
She's our mascot, head of morale, and best friend. She also loves walks & snacks.
Our love for her is one big reason all our candles are vegan & cruelty-free and why we choose pet-safe green cleaning products whenever possible.
We're looking forward to getting to know you as we share our journey.
And if you have any cute pets, we'd love to hear about them. ;)
Best wishes from the whole team!
Cassie, Anofils, & Zanmim
P.S. We're here to help & answer your questions, so feel free to reach out any time!